Shu Uemura: Free Mirror as GWP & Other Deals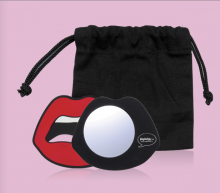 Shu Uemura offers you free Yazbukey pocket mirror with $30+ purchase. Use the code "YAZBUKEY" at checkout.
Also, if you buy Eye Liner, you get free shipping (the code "SHULINER") and if your order is $50+, you get Skin Perfector sample (the code "PERFECTOR").