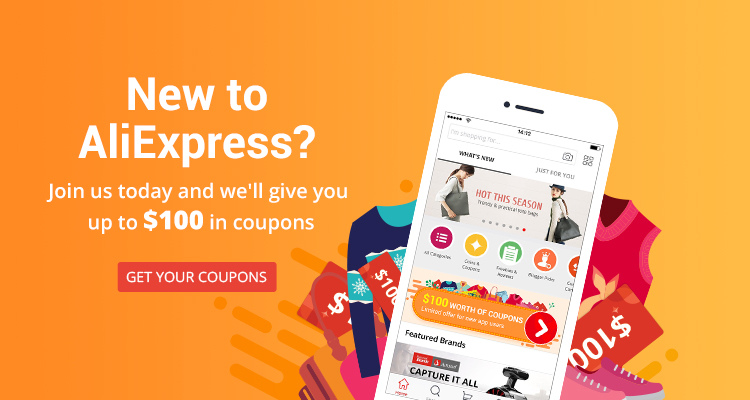 If you plan to buy in Aliexpress and don't have an account in their mobile app yet, today is your day. Aliexpress is offering 100$ in coupons for new users on their app until April 10th. The only thing you have to do is Download the AliExpress app and sign in, tap on the "Get $100 in coupons" banner and follow the instructions to get your coupons.
There are five different coupons:
US $2 off orders of $5 or more
US $8 off orders of $89 or more
US $10 off orders of $150 or more
US $30 off orders of $450 or more
US $50 off orders of $750 or more
Coupons can be combined with instant discounts and sellers coupons. A total of 100,000 coupons will be given away each day. Do not miss out!